Our Veterinarians
When a family member is under the weather or suffering from discomfort, he or she deserve the attention of a caring, competent physician with the skills to diagnose his or her ailment, and the compassion to treat him or her with tenderness.
At Shoreline Central Animal Hospital, an expert staff of veterinarian doctors and a skilled team of technicians are here to do just that. Under the directorship of our highly skilled veterinary doctors, your pet is always in good hands. We're ready when your pet needs us.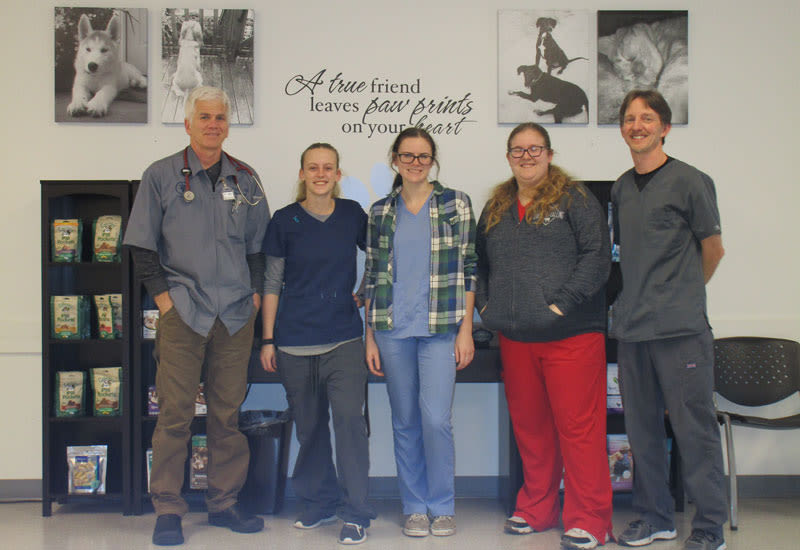 Dr. John Paulson
Dr. Paulson graduated from Oregon State University in 1991. He practiced in Cottage Grove, OR, Redmond, WA and Silverdale before coming to Shoreline in 2018 . His veterinary interest lies in Orthopedic and Soft Tissue Surgery.
Dr. Paulson is certified for orthopedic bone plating and Tibial Plateau Leveling Osteomtomy (TPLO) Surgery.
His personal interests include golfing, backpacking, and spending time with his wife Lisa, and two children Josie and Isaac. His personal motto is "To live life more like a marathon than a sprint -- and add plenty of rest stops along the way.
Dr. Jaclyn Snyder
Jaclyn graduated from University of Glasgow Veterinary School in 2016 and moved to Washington shortly afterwards to begin her veterinary career. Originally from the Philadelphia area, she enjoys being a part of strengthening the human animal bond. While she appreciates the variety general practice brings, she has interests in ultrasonography, soft tissue surgery, dentistry and feline medicine.
Outside of the clinic, Jaclyn enjoys hiking or walking on the beach with her husband Jason and their dogs. She is also keen on kayaking, traveling wherever and whenever she can and reading at her local coffee shop.